Welcome To:
Alaska Coin Exchange
Welcome to Alaska Coin Exchange!
I offer a wide variety of United States and Foreign coins in all grades and all price ranges, beginner to advanced. Although I do carry lots of different coins, my specialty is U.S. Proof coins of the 1817 through 1916 era. These classic Proofs offer beauty and scarcity at very affordable prices. This is an under-appreciated area of numismatics in which you will never find a mintage of over 7,000 pieces. Whatever your specialty is, let me help you to build a meaningful collection that you will be proud to own!
Look around and see what I have to offer. Just follow the links above! I have subdivided my inventory down into smaller sections so that the pages will load in a timely manner. There are over 7,000 items listed, and scanned images are provided for many of the items. When you see an image, that is the exact coin you will receive.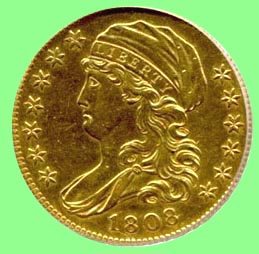 Thank You for your patronage!

Retirement SALE!
Prices slashed to 10% to 25% or more below Greysheet Bid!

The shopping cart is now inactive. To place an order, simply Email us with a listing of the coins you want along with desired payment and shipping methods.

Payment Methods: Cash, Check, or Money Order.
Money order or cash: Your order is shipped when we receive your money order or cash.
Check: Your order is shipped once the check is received and has cleared the bank.
We no longer accept Paypal.


Shipping Methods:
First Class Mail = $5.00
Priority Mail = $9.00


Sales Terms: 15 day return


Due to complex regulations, we accept orders for United States addresses only.
All order sizes are welcome! There is no minimum order size.
Mailing address: (no retail storefront)
Alaska Coin Exchange
600 West 76th Ave. Unit 305
Anchorage, AK 99518-2566
Contact us at:
Email Alaska Coin Exchange
Also of interest:

Anchorage Coin Club members,
and anyone who is interested,
may visit Anchorage Coin Club
newsletter ACCent archives.




~~~~~~~~~~~~~~~~~~~~~~~~~~~~~~~~~~~~~~~~~~~~~~~~~~~~~~~~~~~~~~~

All content is Copyright by Alaska Coin Exchange and may not be used without permission.

Thank you for visiting!

~~~~~~~~~~~~~~~~~~~~~~~~~~~~~~~~~~~~~~~~~~~~~~~~~~~~~~~~~~~~~~~~~~~~~~~~~~